Bali is a world-renowned destination that has captivated travelers from all corners of the globe. Its stunning beaches, lush forests, and vibrant culture have made it a popular choice for anyone looking to escape the hustle and bustle of everyday life. Recently, I had the opportunity to stay in one of the most luxurious properties in Bali, and it was an unforgettable experience.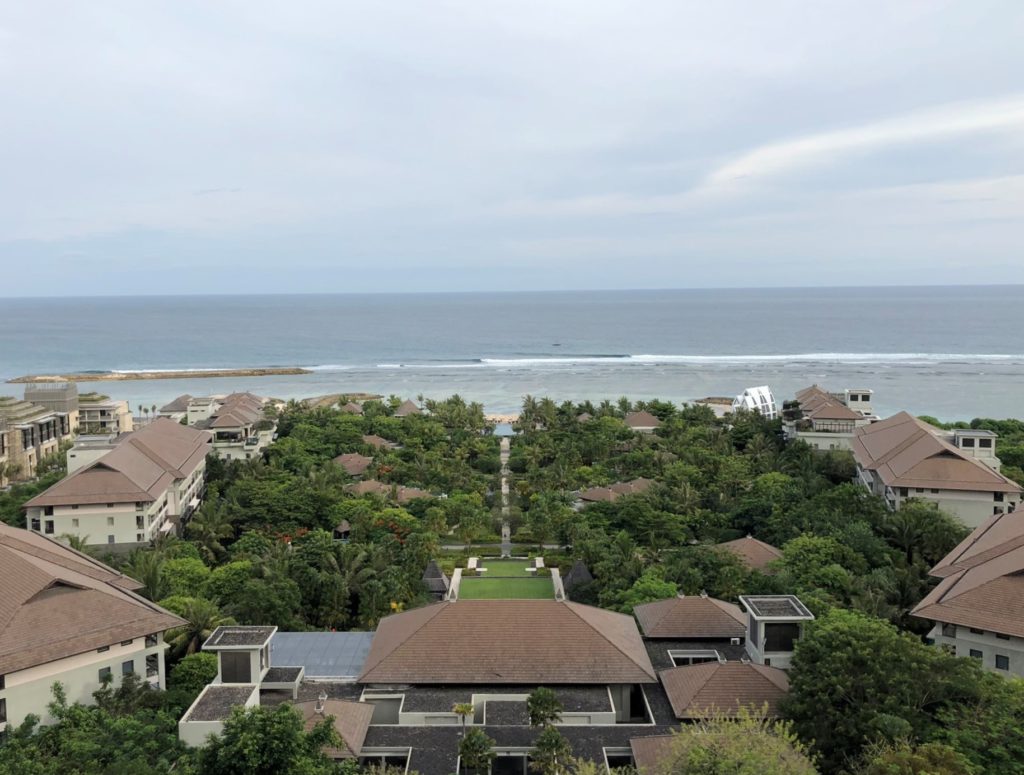 Location
If you're looking for a secluded and peaceful escape from the city life, then this resort is the perfect destination for you. It's located about 45 to 60 minutes away from the Ngurah Rai International Airport (DPS), which means that you'll have to travel a bit to get there, but the journey is well worth it.
Once you arrive at the resort, you'll be greeted by stunning natural surroundings and a tranquil atmosphere. The resort is situated in an area that's far from the crowds and noise of the city, which makes it the ideal place to unwind and relax. The rooms and villas are spacious and luxurious, with all the amenities you could need for a comfortable stay.
While the area around the resort doesn't have many restaurants or bars, the resort itself has several dining options that offer delicious food and stunning views. Whether you're in the mood for a romantic dinner for two or a casual lunch by the pool, the dining experience is sure to impress.
If you're on your honeymoon or looking for a retreat, then this resort is the perfect place to stay. The serene atmosphere and attentive service make it a romantic and peaceful destination, and the beautiful surroundings provide the perfect backdrop for relaxation and rejuvenation.
Booking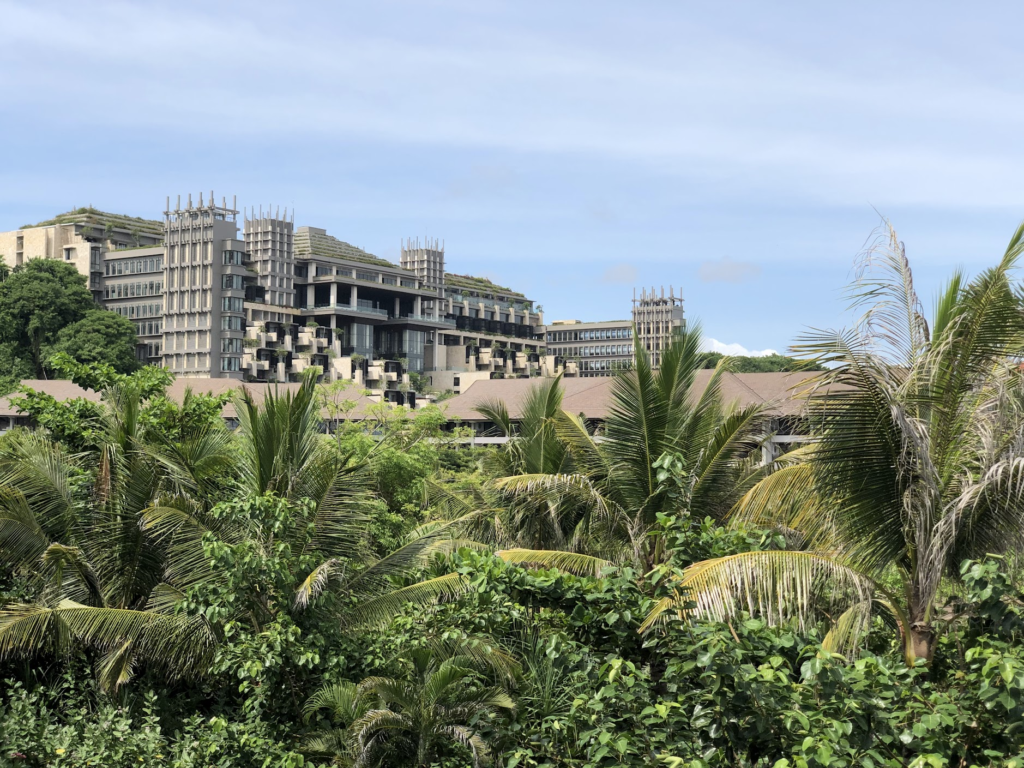 If you're looking for a luxurious stay at a reasonable price, then this Ritz-Carlton property is the perfect destination for you. The average room costs around $200 per night, and the suite rooms start at $270, which is very affordable for a Ritz-Carlton property.
In addition to the reasonable rates, this property also offers options for those who have accumulated Marriott points. I was able to use my 40,000 Marriott points to stay at this location, which is a great way to maximize your rewards. I opted for the Sawangan Suite, which offers 100 square meters of luxurious space and stunning views.
Overall, the combination of affordable rates and options for Marriott points makes this Ritz-Carlton property an excellent choice for anyone looking for a luxurious stay at a reasonable price. Whether you're a Marriott rewards member or simply looking for a great deal, this property offers exceptional value and a memorable experience.
Check-in
The resort boasts an incredibly stunning lobby area that left me in awe of its remarkable architecture and breathtaking views. As an Ambassador Elite member, I was delighted to receive an upgrade to a spacious 145 Sqm suite (valued at $445 per night). The attentive staff escorted me to my luxurious accommodation via a golf cart. It's worth noting that the distance between my suite and the lobby was quite significant, as it could take up to 20 minutes to walk from the suite to the elevator leading to the lobby.
Room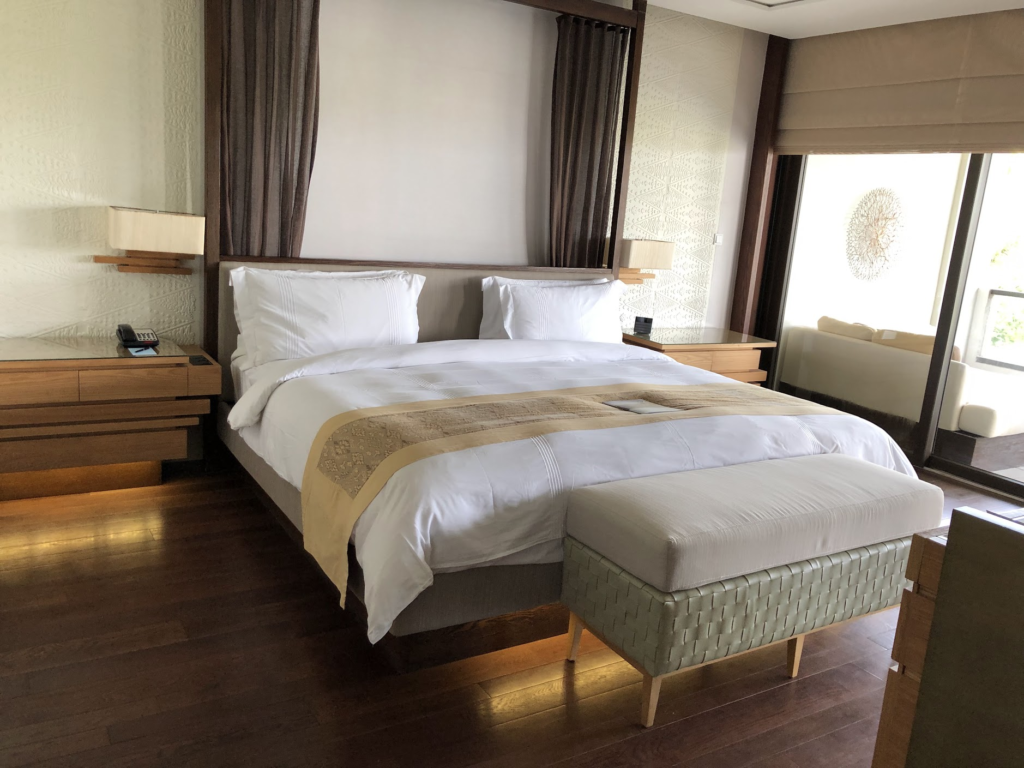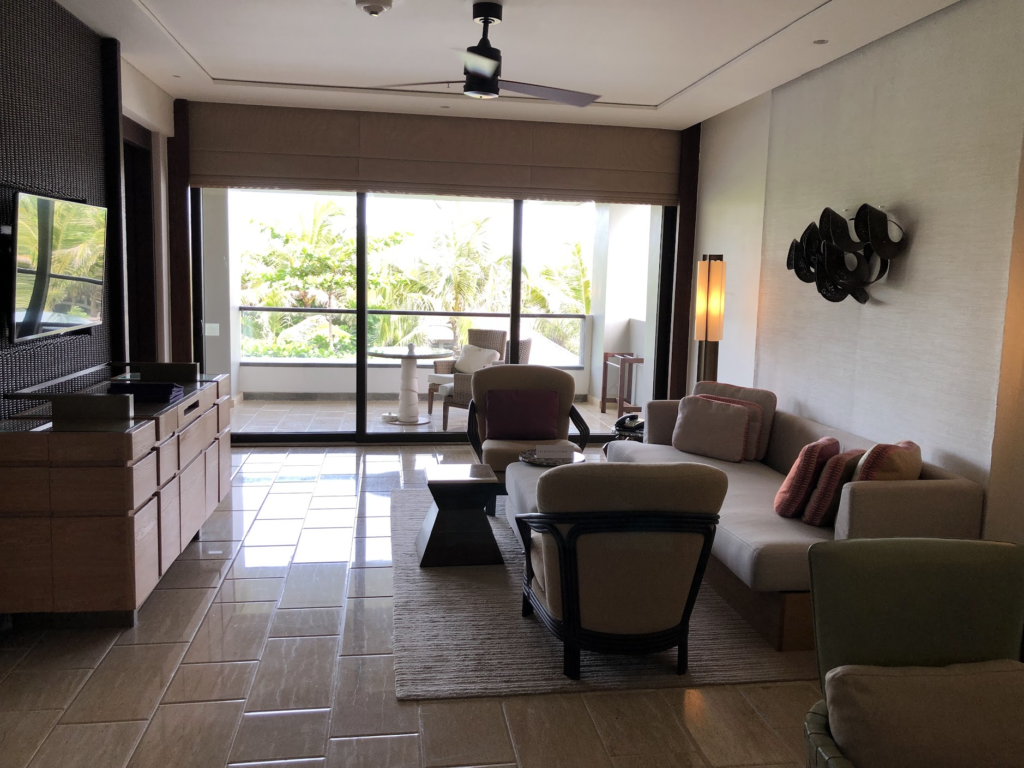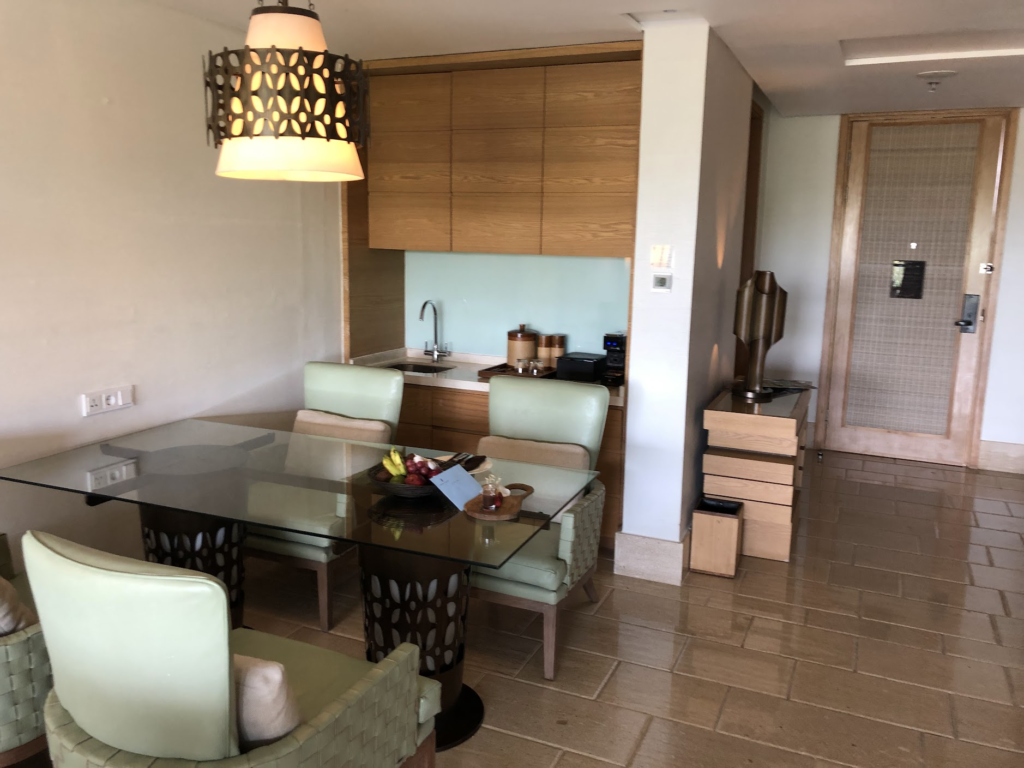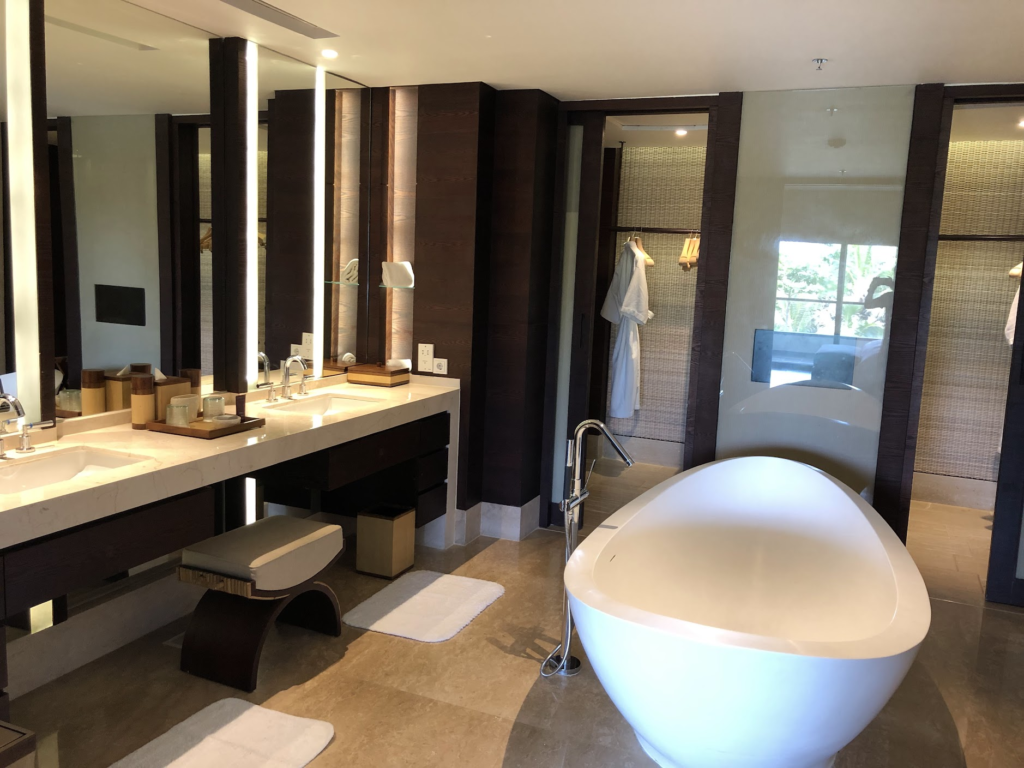 Facilities