Bali is one the most popular destination in the world. It has everything that Hawaii that could offer with a lot cheaper price. This time I had the chance to stay in one of the most luxurious property in Bali. This property is located in Nusa Dua area, far from the crowd and really nice area if you are looking for quiet and relaxing place.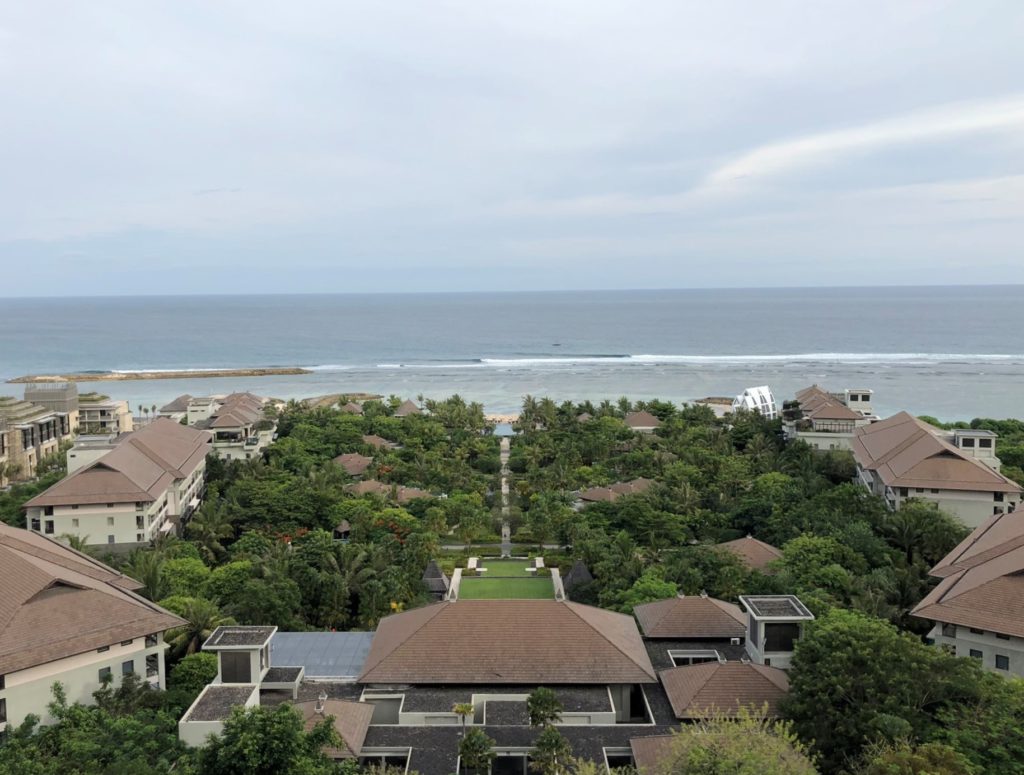 Location
It will take 45 to 60 minutes to this Resort from Ngurah Rai International Airport (DPS). The area does not have many restaurants or bars, I would suggest to stay in this Resort if you are on Honeymoon or retreat from the city life.
Booking
The average room will costs around $200/night and the suite rooms starting from $270, which is very affordable for Ritz-Carlton. I used my 40,000 Marriott points to stay at this location, which is one of the options if you have a lot of points. I was able to book Sawangan Suite (100 Sqm).
Check-in
This resort has really nice lobby area. I was amazed by the architecture and the view from the lobby area. I got upgraded to bigger suite room with the size of 145 Sqm ($445/night) because I have Ambassador Elite status. The staff then took me in a golf cart to my suite. It could take 20 minutes to walk from my suite to the elevator to the lobby.
Room
Facilities