What is it like to be a billionaire? Singapore Airlines offers super luxurious class in their A380 airplanes that will give you the best experience ever on air. Inspired by Derek Low and several blogging websites, this is one of my item in my wish list. After saving and obtaining almost 100 thousand of miles, Finally I had the chance to book this flight. The booking process itself is extremely difficult. They limit the award tickets per flight and most of the people have to get wait-listed. I got lucky at that time and was able to secure my flight from Jakarta to New York.
If you curious to see how much is the ticket will cost you, you can see the price below for 1-way trip from Singapore to New York in Suites Class.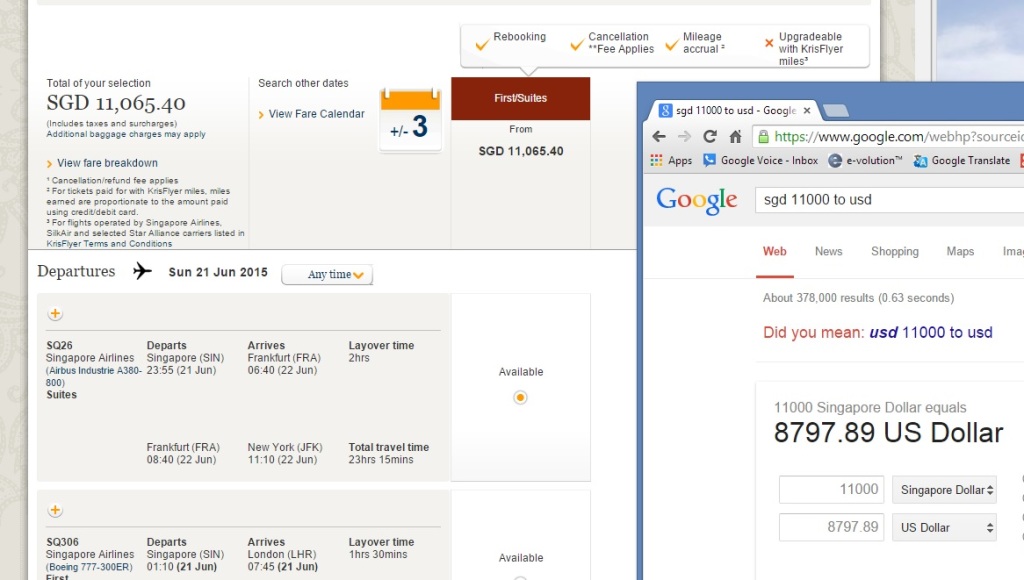 My ticket probably will cost more since I started the trip from Jakarta. In Jakarta, I had to take first class (which is lower than Suites class, but it was already super good. After I received the boarding passes from the counter, I immediately go to the lounge room without any stupid TSA or airport check.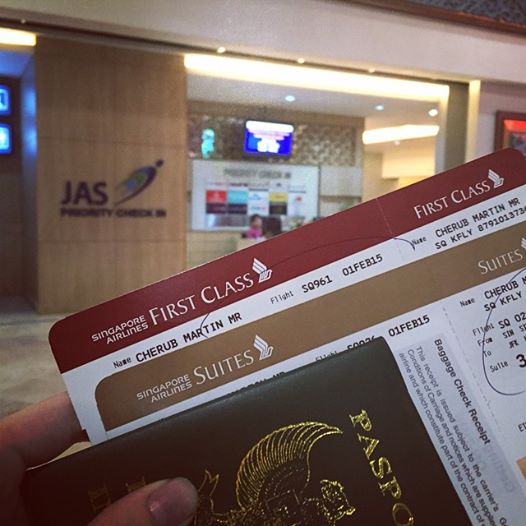 This is the inside of the lounge room, you can go to this room if you have business class and above.
Since I got bored, I went to the other lounge, which is available for PPS members.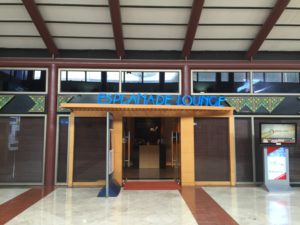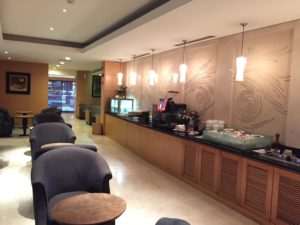 They are OK, but nothing compared to what you will see later.
So it's the time for me to board the short flight to Singapore with First Class. Below is the interior of First Class, which is spacious and comfy.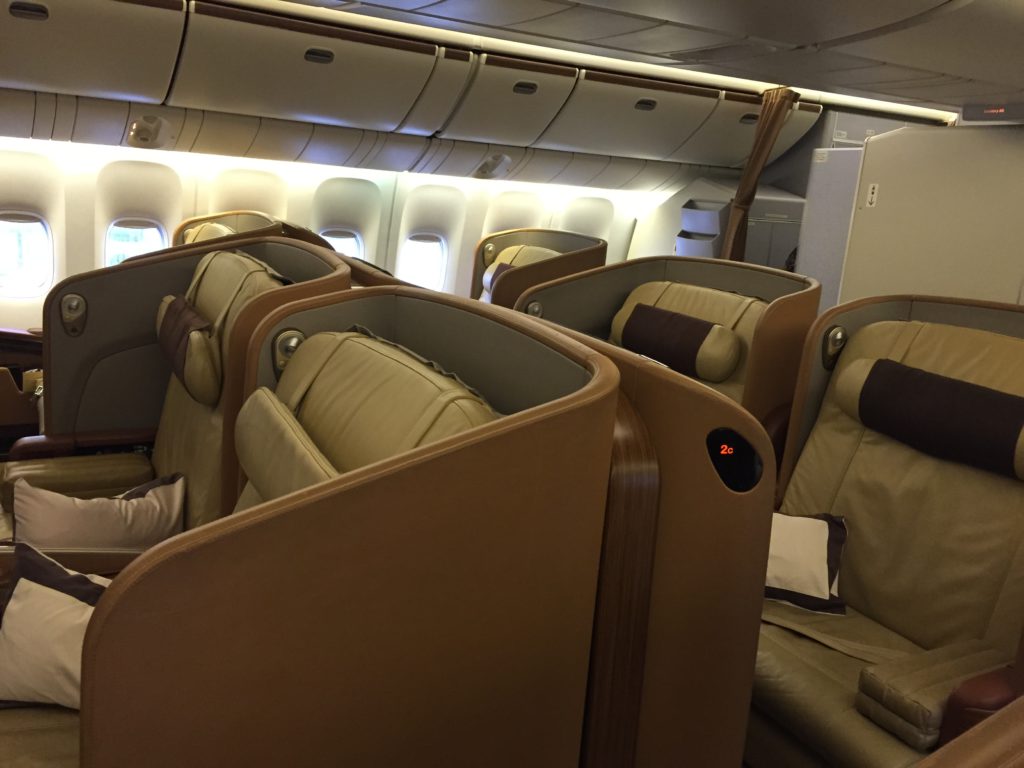 The flight attendant greeted me nicely and offered me a champagne, 2004 Dom Perignon.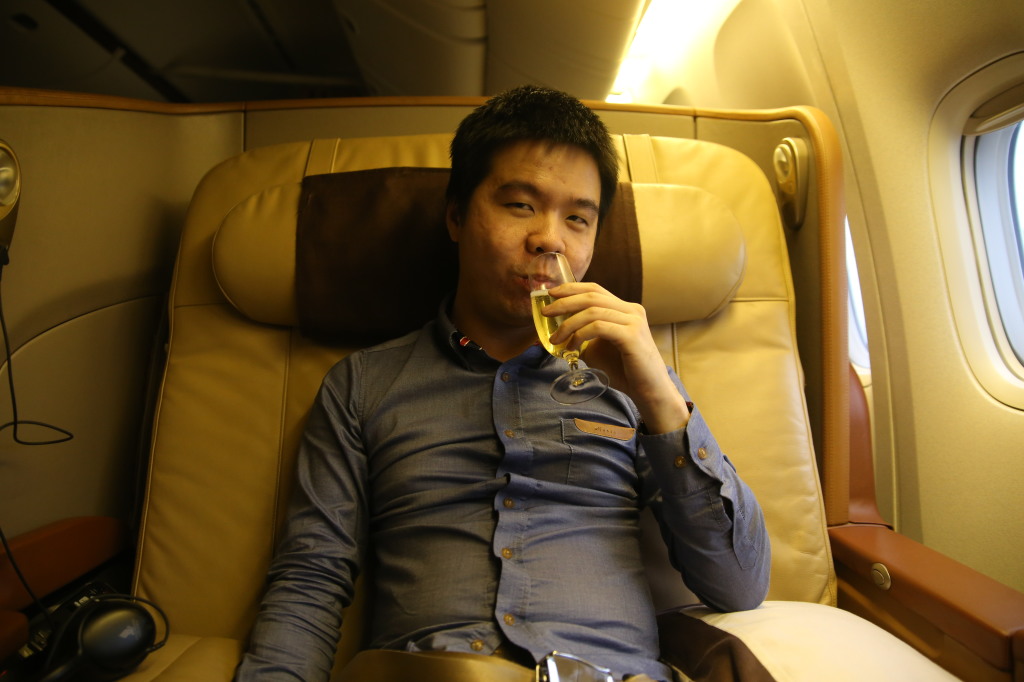 Salmon with poached egg, was cooked perfectly and very fresh.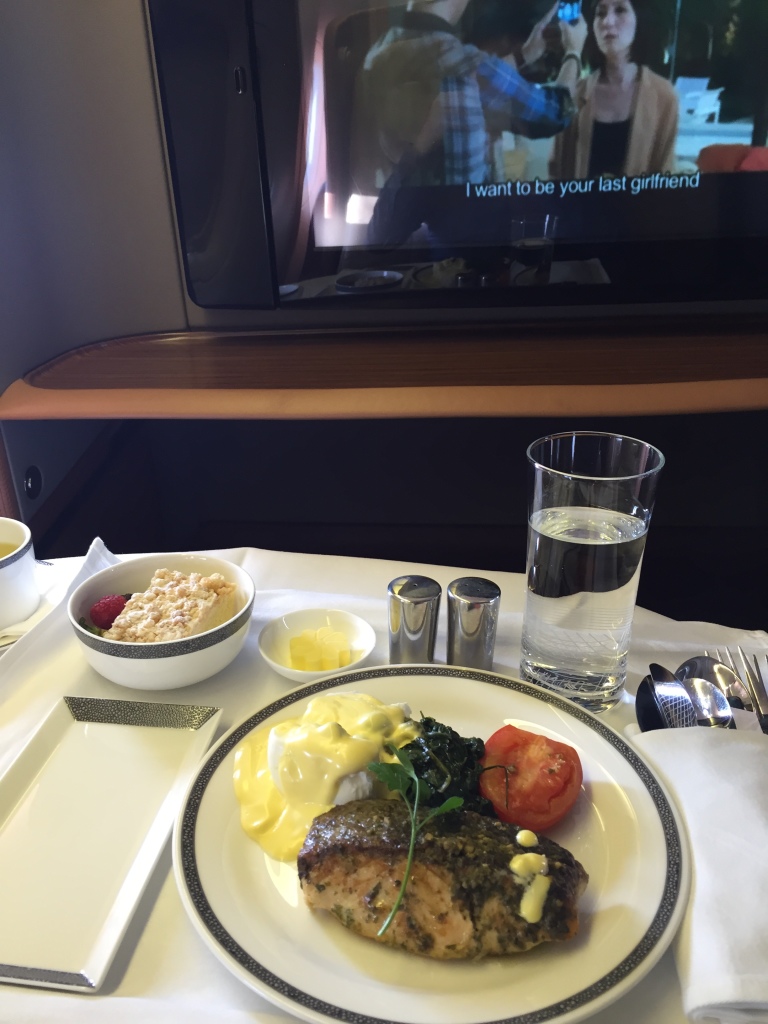 Nice view from my window.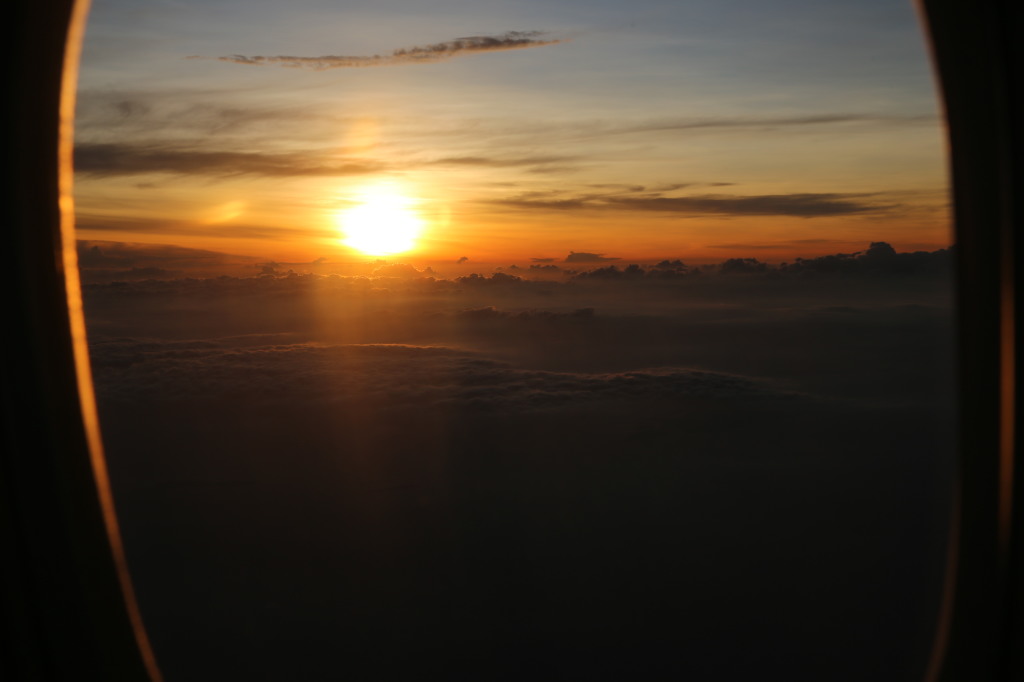 After one hour, I have to transit in Changi Airport. I can't wait to see the special lounge that exclusively available to Suites class passengers.
Although I have been here thousand times, it was hard to locate the lounge rooms. I had to ask bunch of people to guide me there. It is located in Terminal 3. I had to take the airport train to go there and it is on the second level.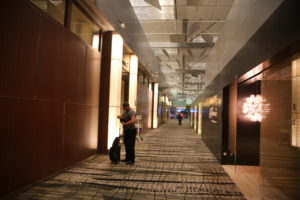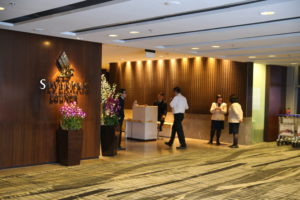 The room is at the end of really long hallway. It is very hidden, there is no sign. The entrance is called SilverKris Lounge. The hostess greeted me and escorted me to the special room. I had to go through 2 lower level lounges to get there.
Each lounges have different food. Below is the lowest one, they have the cafeteria type food and cheap california roll.
The next one is First Class lounge. It has bar and buffet restaurant food.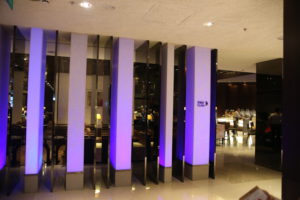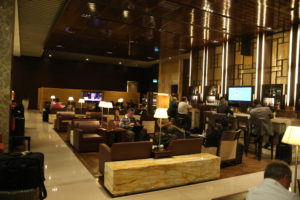 I should have thanked them for showing me the wealth inequality, lol. When you enter the Private Room, you will be in the different world. You could choose to sit in the dining or living area. Since I was going to try the food there, I picked the dining place first.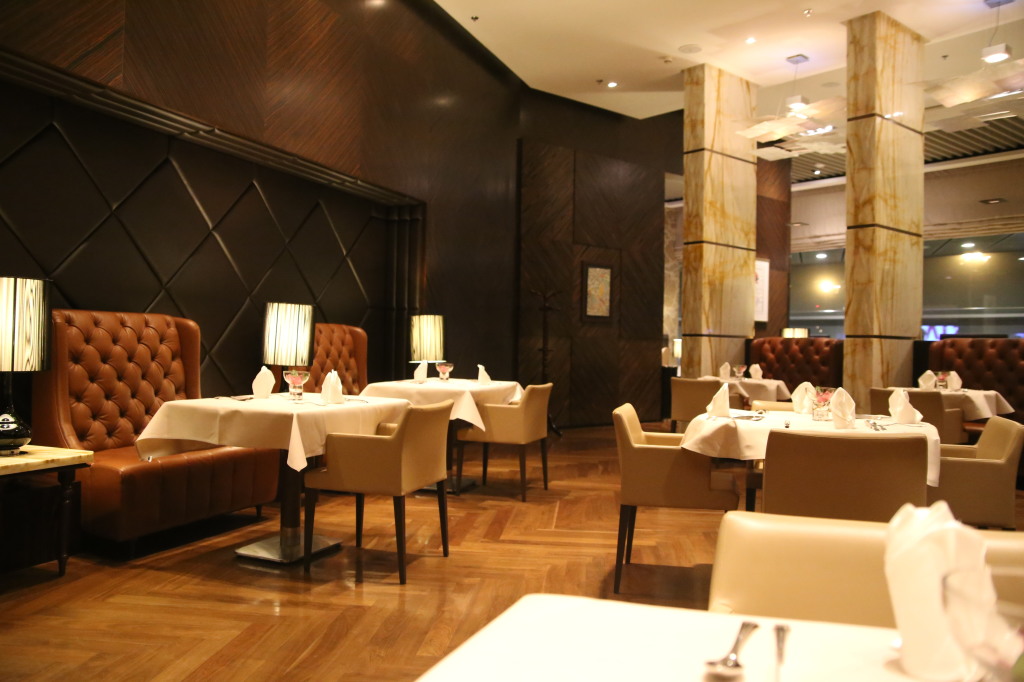 The waiter gave me the menu

Since I just ate in the, I just ordered the small US Prime Beef Burger with Foie Gras.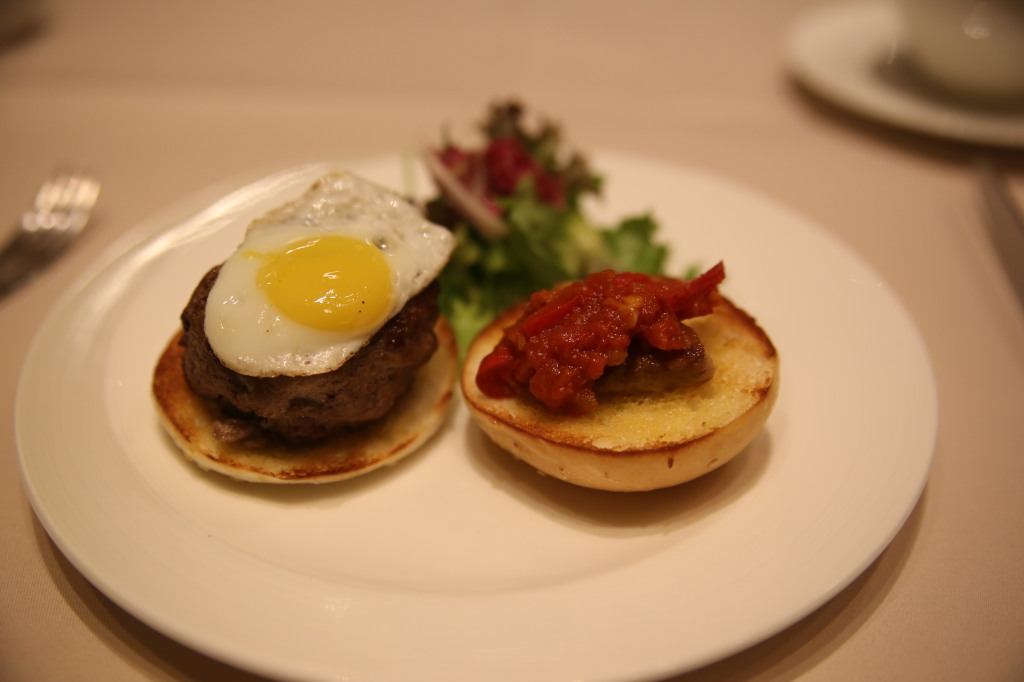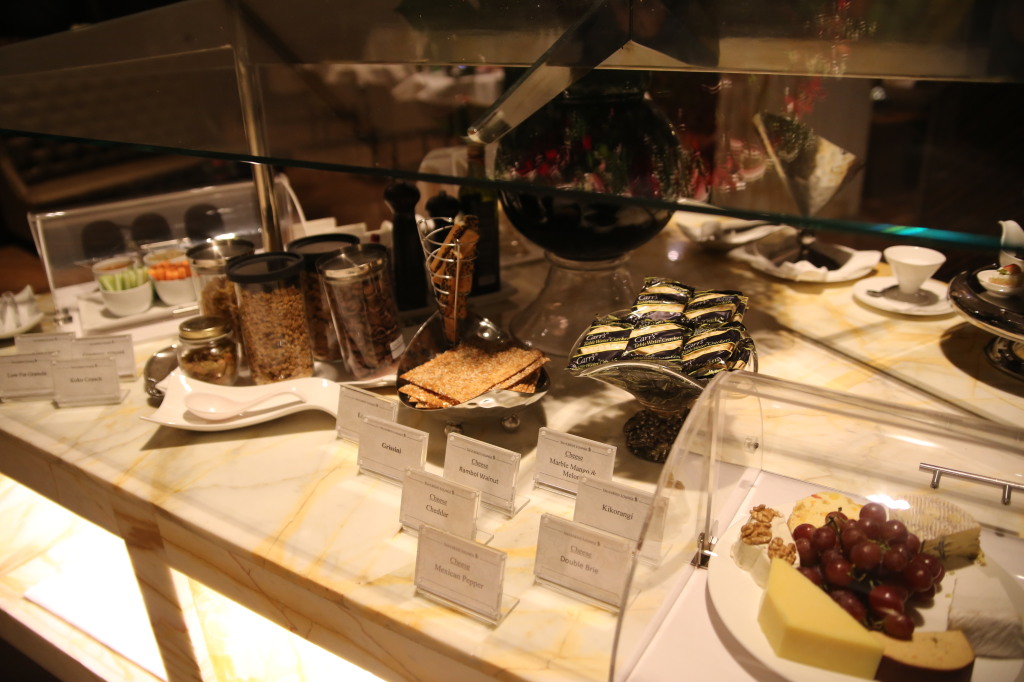 After 2 hours, I ordered my second meal, which is really good. Meet the fried lobster with wonton noodles.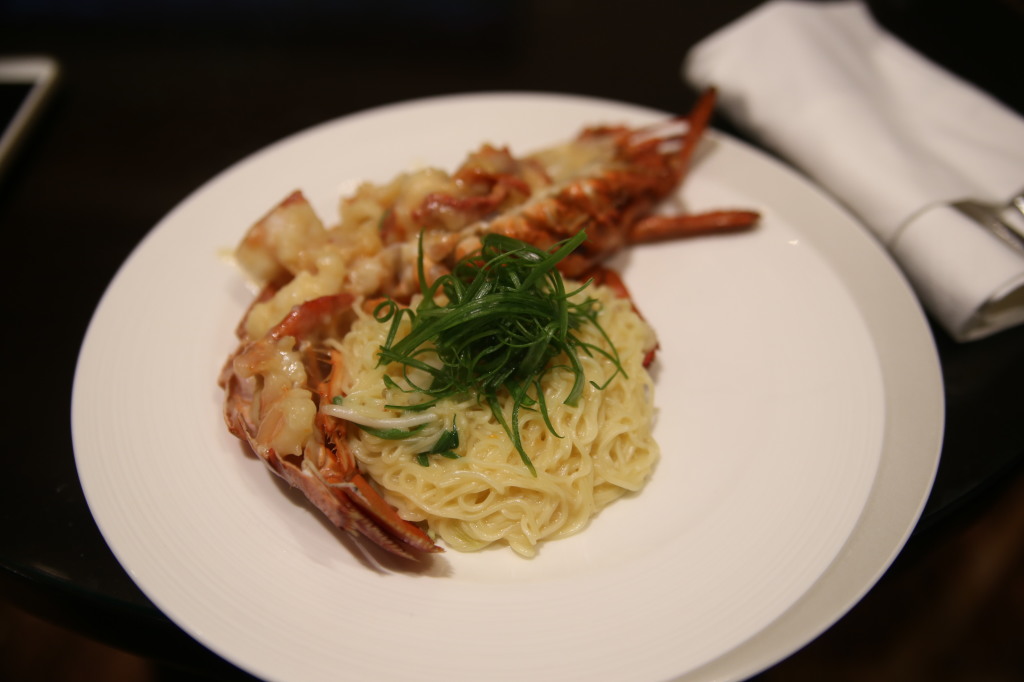 Saw this Rolex wall clock in there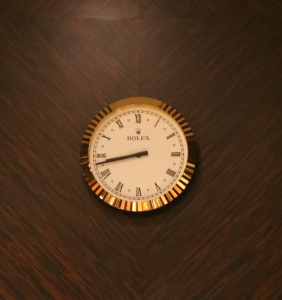 So it's time for me to board the plane….
I will continue my story on Part 2, click here.